What is Amaxy?
AMAXY is a Los Angeles based company specializing in hair tools and hair care. AMAXY gained its popularity when salons were first introduced to the twin far-infrared dryer, which would later on be used in salons and end consumers all around United States.
HOW AMAXY STARTED AND WHERE DID THE TWIN INFRARED IDEA COME FROM? 
We realized a lot of people in their early 30s, or even 20s, having issues related to a great amount of hair loss. Also, they were bothered about their damaged and tangled hair, and this type of issue influences their daily life. We had family members and friends who were bothered by their hair loss and damaged hair, and they think it brought a negative impact to their self-confidence. 
One day, a therapy session with Far-Infrared Light, inspired us in using it in our hair dryers. Millions have been treated with this Far-Infrared Light for over 100 chronic conditions and people call them miracle light because of their incredible success (Healing practices in East Asia and Europe have been using Far-Infrared Light for healing purposes for a very long time). What came in mind was, "Why don't we use this type of healing light on our scalp?"  That's when we decided to install a Far-Infrared Light inside of our hair dryers to heal the scalp. We combined the Far-Infrared Light with the honeycomb heating element, to create AMAXY Far-Infrared Hair Dryers, which ultimately helps us solve problems such as hair loss, scalp problems, and tangled hair.  
MISSION
At Amaxy, OUR MISSION is to be the leading company offer the best quality of hair tools at the right price, to be innovative and motivated in the pursuit of excellence and embrace the challenges of change in the hair industry and to provide the highest quality hairdressing products that enhance and positively contribute to healthy hair.
WE BELIEVE that quality often speaks for itself, and therefore our focus is always on providing our customers with high quality and value-plus products.
WHAT MAKES US DIFFERENT?
AMAXY develops professional hair tools and hair-care products by researching and listening to feedback from master professional stylists, hairdressers, and most importantly our customers. AMAXY not only works with hairstylists but with educators, models, designers, and health specialists in order to create the next hottest tool, which will be both functional and healthy for hair.
We made our commitment to create VERY HIGH PERFORMING hair tools that positively contribute to healthy hair, because we believe result matters. AMAXY delivers on these promises with every products we created because we believe customer loyalty is built on what each person experiences when they use our products.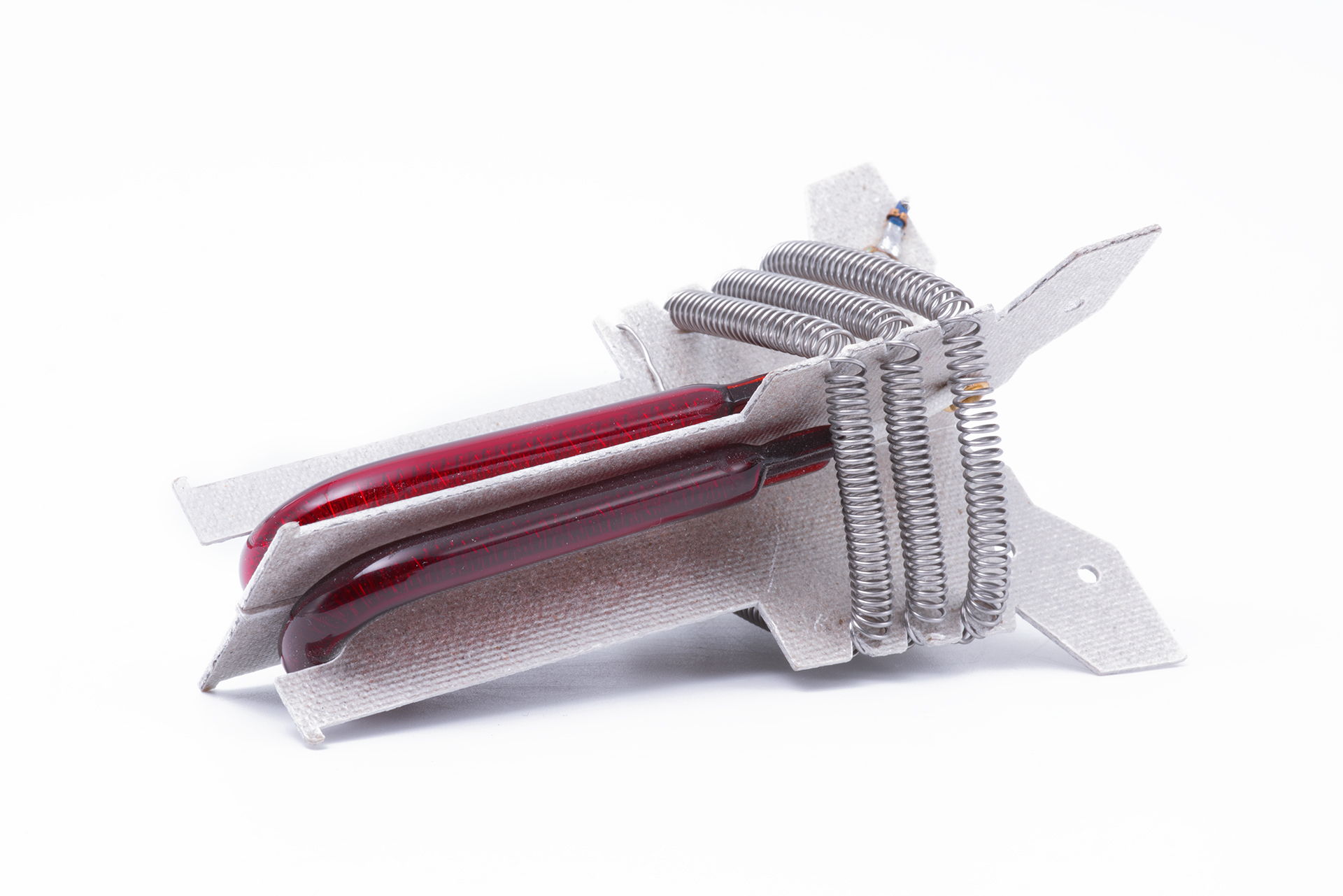 - Amaxy started with a single idea, with challenging tasks to overcome. After studying how hairdryers worked, our team at Amaxy discovered that the inconsistent, scorching heat, of hairdryers running on heating coils would damage hair before the hair could completely dry. Because of inconsistent heat and the long time that it takes to dry hair, hair gets burned and the scalp becomes irritated by heat. So our big question was "How can we create a dryer that would give off far-infrared heat?" After working with engineers, a revolutionary technology came to light. A hair dryer equipped with an enhanced twin far-infrared bulb was created. Hair dries from inside out and drying time is cut in half.
Silver-coated Honeycomb Ceramic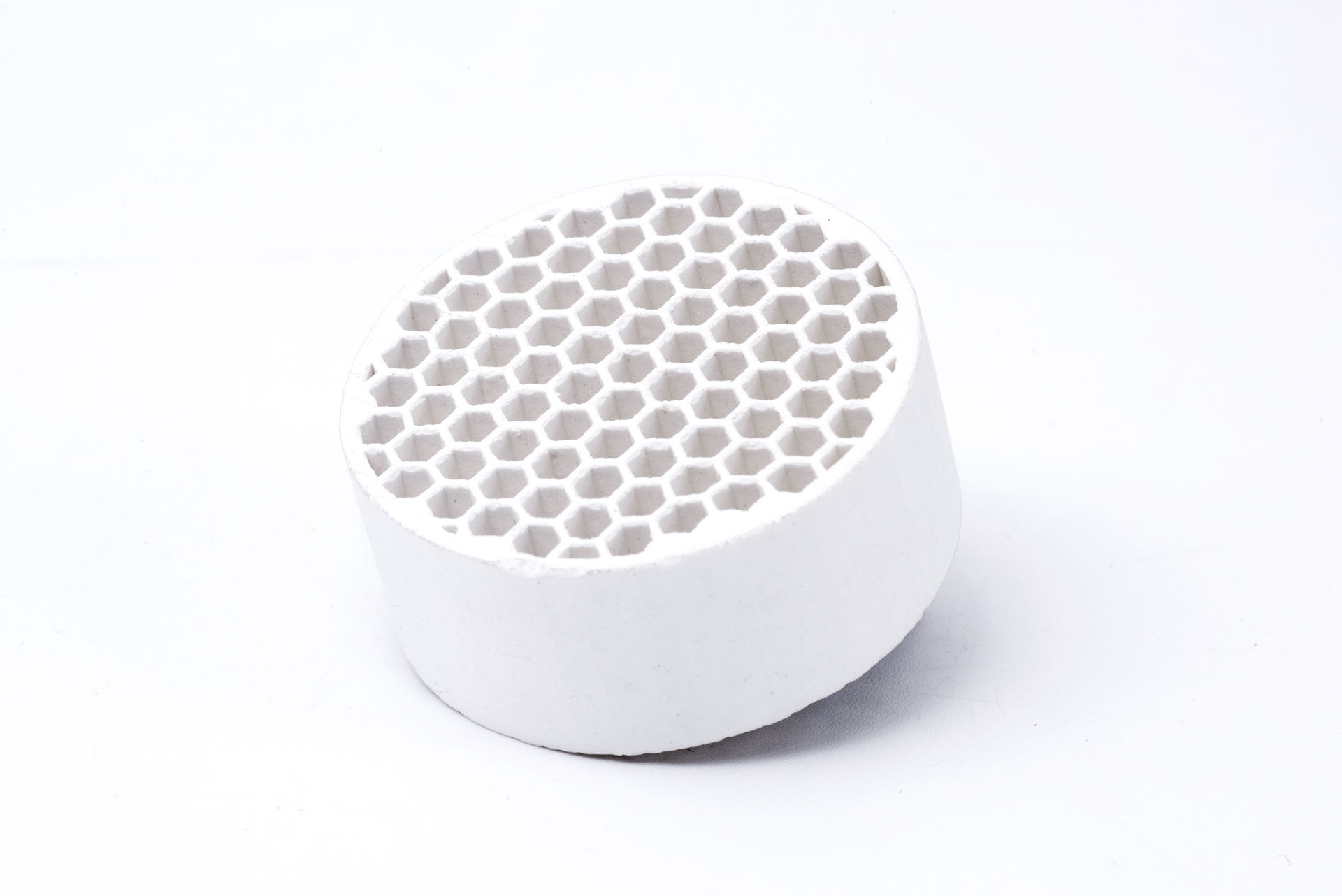 - A movement to further enhance the function of far-infrared technology led us to develop a silver-coated ceramic that would regulate consistent heat as well as focused airflow.
- Like many electric appliances, hairdryers also emit EMF (electro-magnetic frequency) radiation.
- The silver-coated ceramic acts as an electromagnetic shield so that hairstylists will not build up electromagnetic sensitivity over time from their dryers.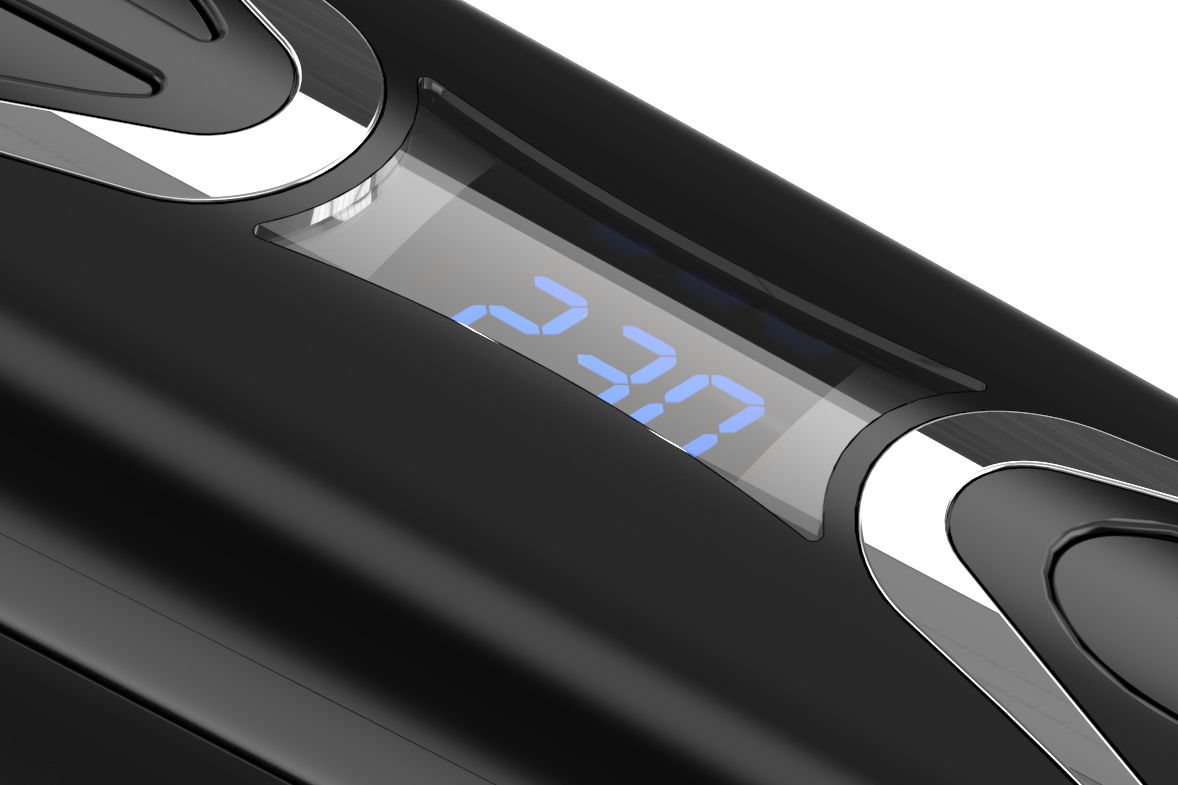 - Amaxy introduces an "instant heating" flat iron which heats up to desired temperatures up to 460°F in less than 30 seconds. Stylists do not have to wait around in the fast-paced environment of a salon for irons to heat up.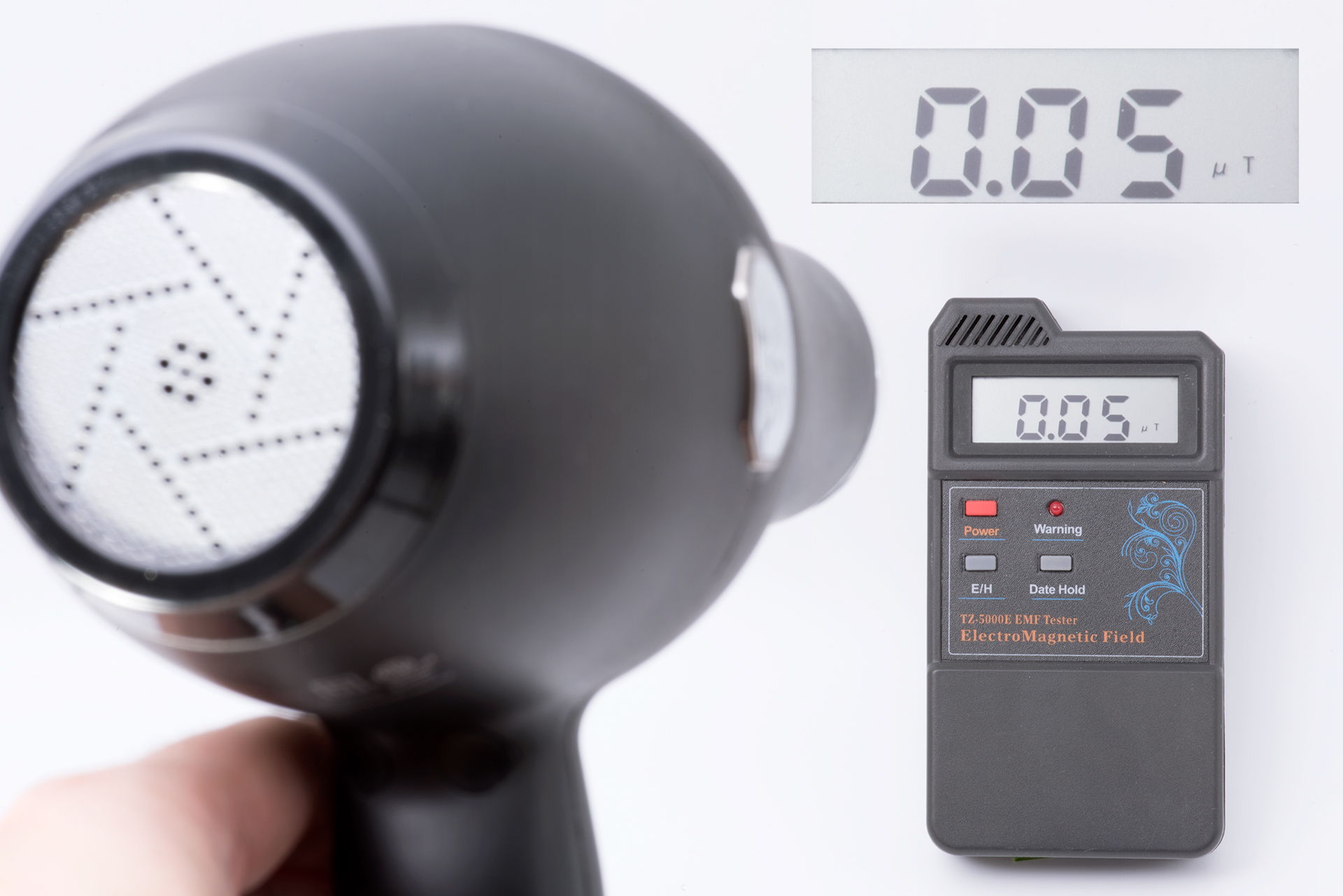 - All electric appliances emit EMF radiation. Long exposure to EMF radiation can result in EMF sensitivity as well as discomfort.
- Amaxy dryers have a silver coated honeycomb ceramic, which acts as a SHIELD against EMF radiation.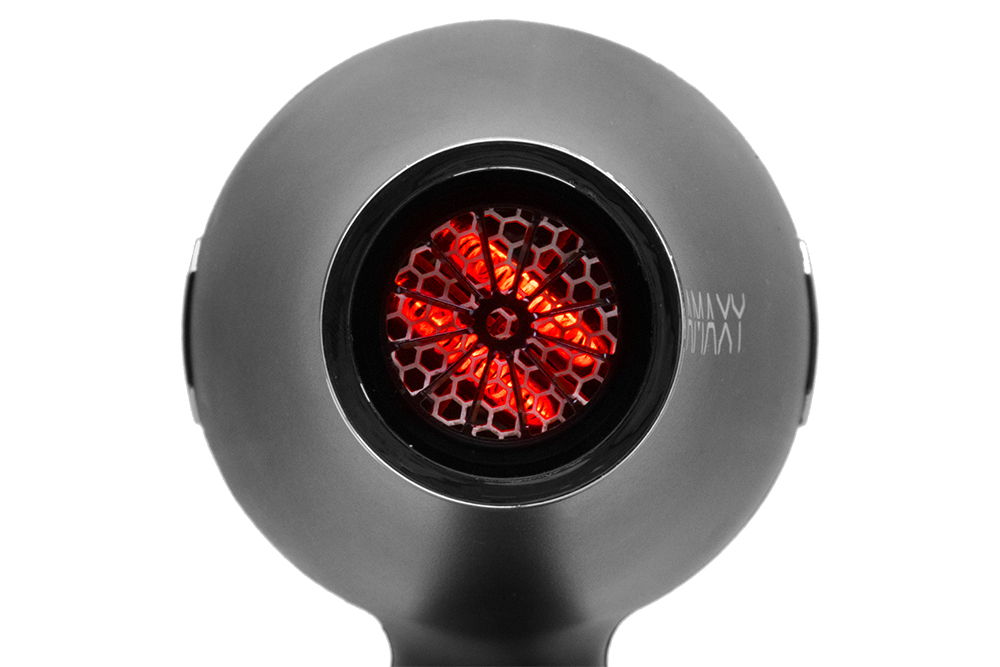 - Far-infrared light is a "harmless" light which is known for muscle stimulation and healing properties. When using Amaxy hair dryers, with the help of infrared light, the scalp is stimulated and blood circulation is improved, resulting in the growth of healthy hair.
- Far-infrared light also closes cuticles, which makes hair glossier than ever.
 Royal Jelly Essence Hair Cares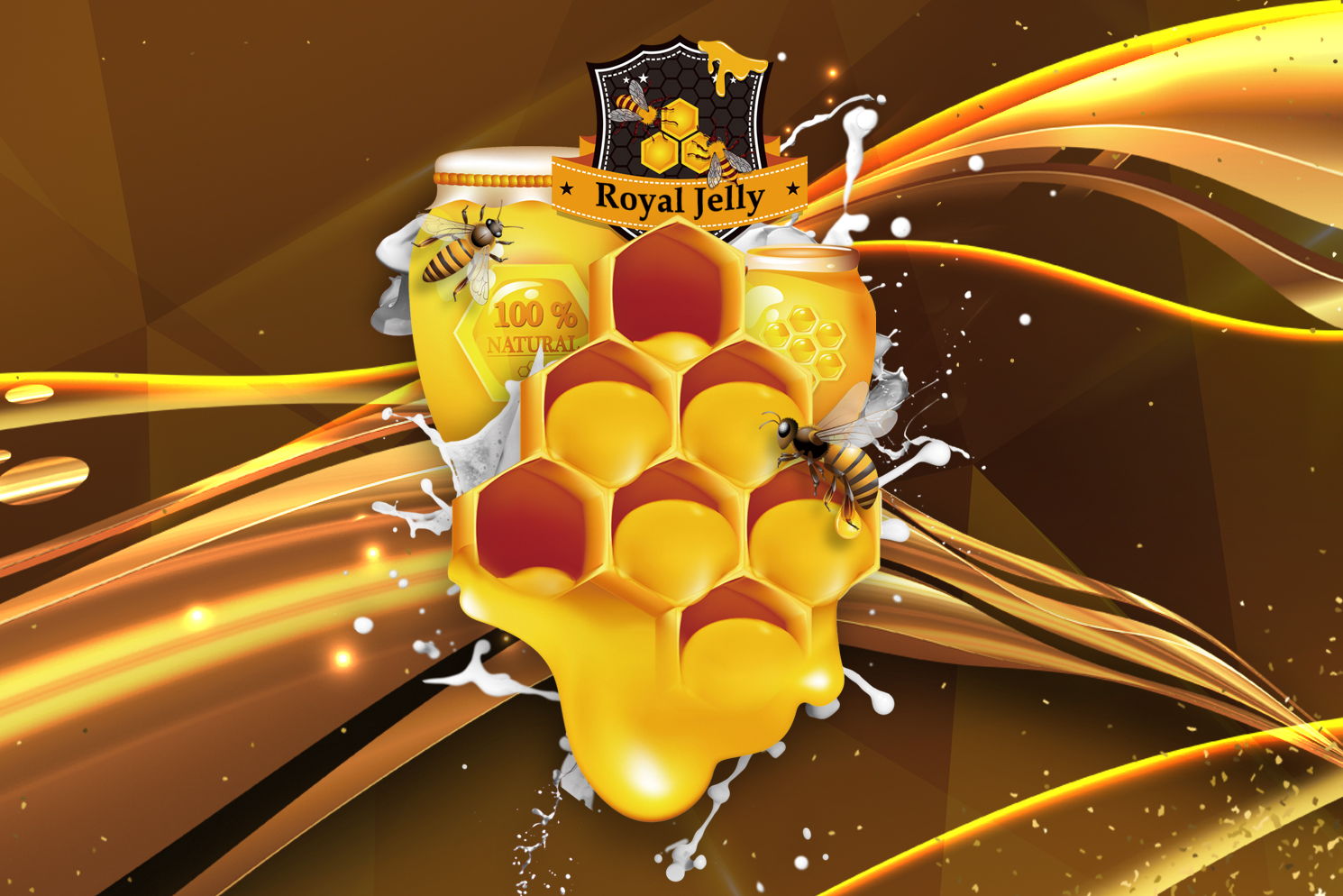 - Royal Jelly is in all of our Royal Essence hair-care line. Royal jelly is known for its anti-aging properties and high concentration of protein. After using the Royal Essence hair-care line you will notice that hair feels smoother and that your hair is enriched with protein, resulting in stronger hair.

- We can say that each tool is designed not only by us but all the stylists that we work with.
- We keep in mind the type of weight balance, grip, color, and textures which stylists prefer and incorporate all those aspects into our design and the placing of components into our product.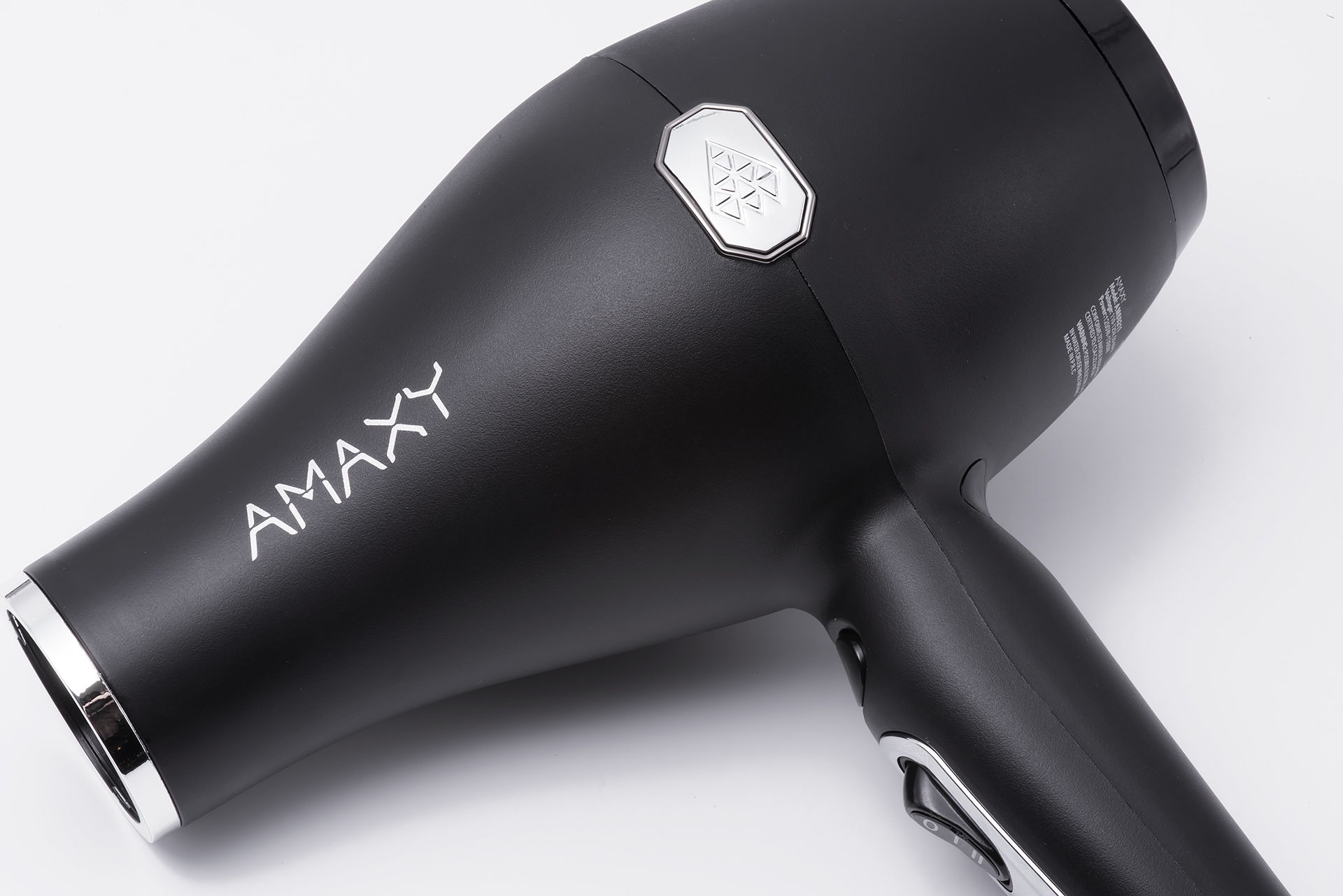 The body is chic and compact resulting in reduction of weight and also maximizing storage space.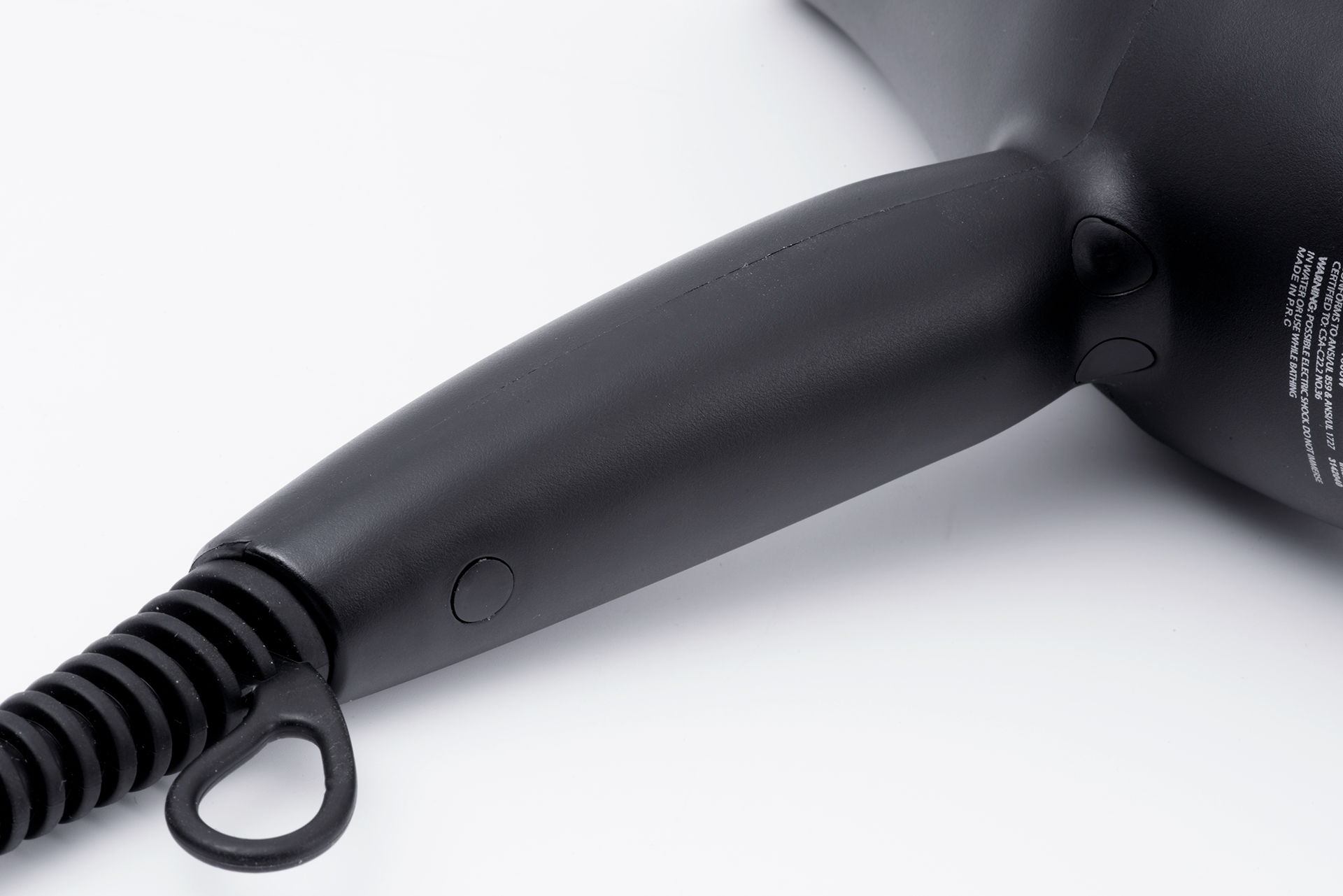 The grip is ergonomic so both hairstylist and those who self-style at home could style hair with ease.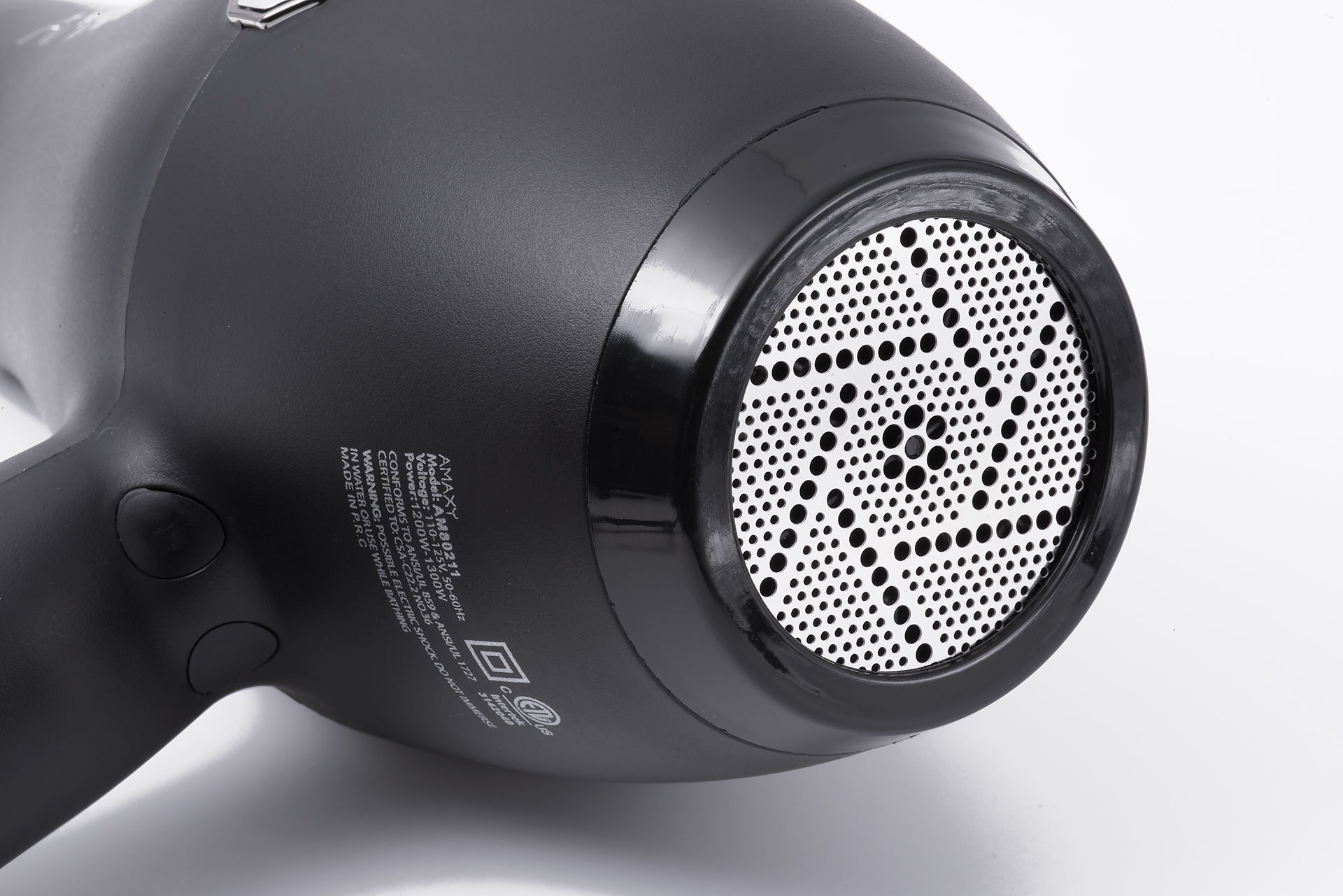 Precisely cut vent maximizes air intake and minimizes dust build-up.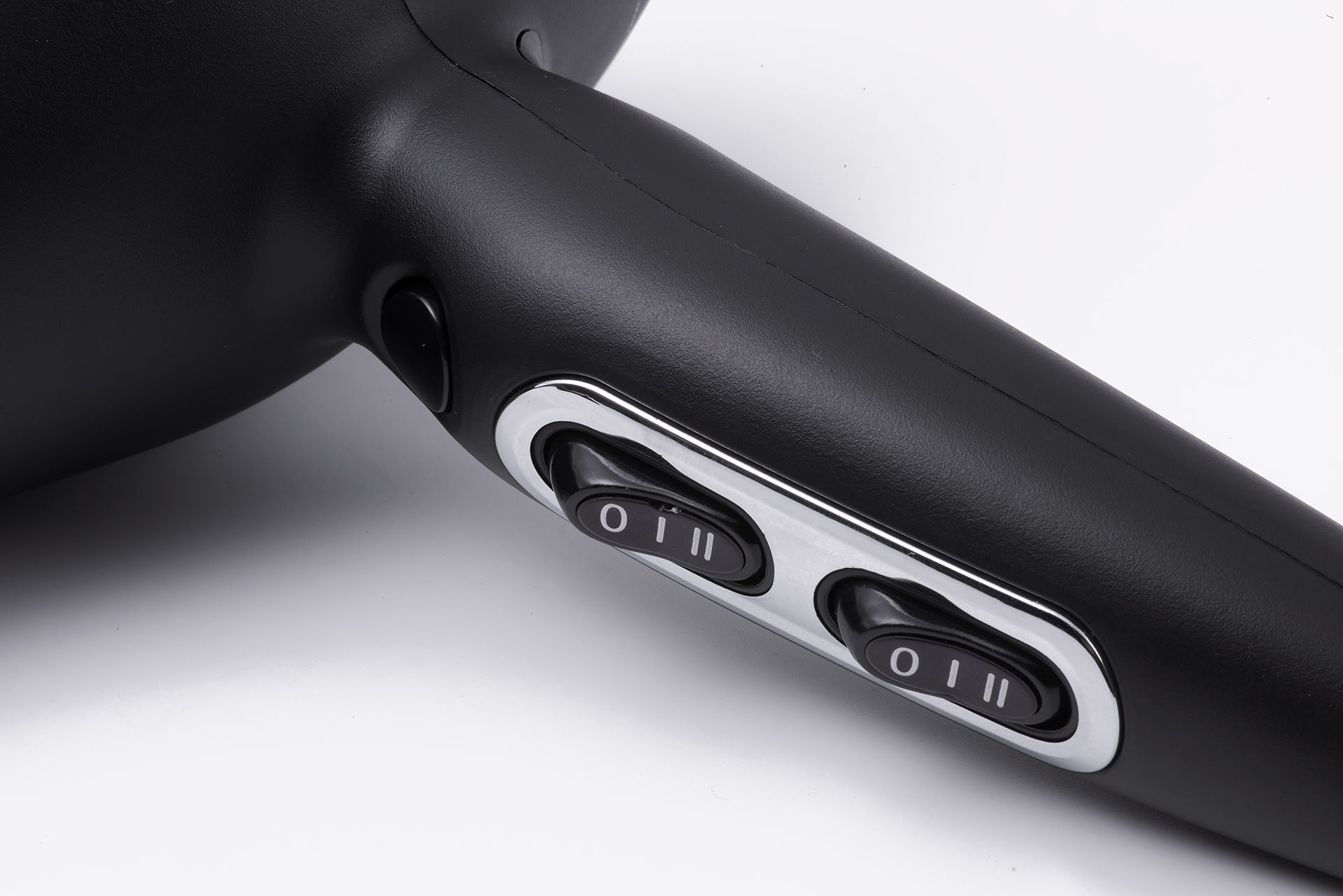 Air speed and Heat buttons are calibrated tight enough so that settings do not change during styling process.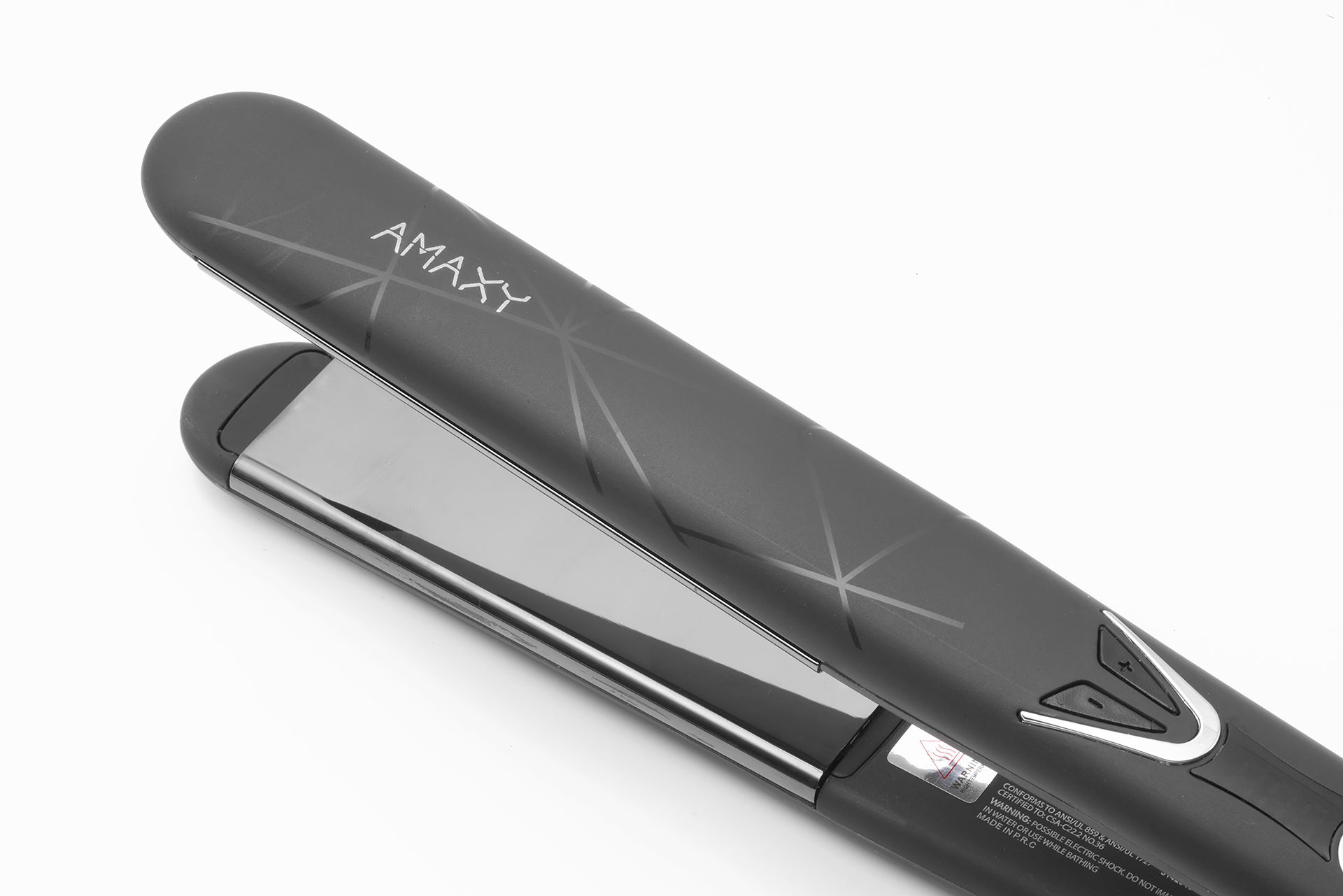 Floating plates on both top and bottom of the flatiron helps grip hair with even pressure and smoothly straighten hair without leaving creases.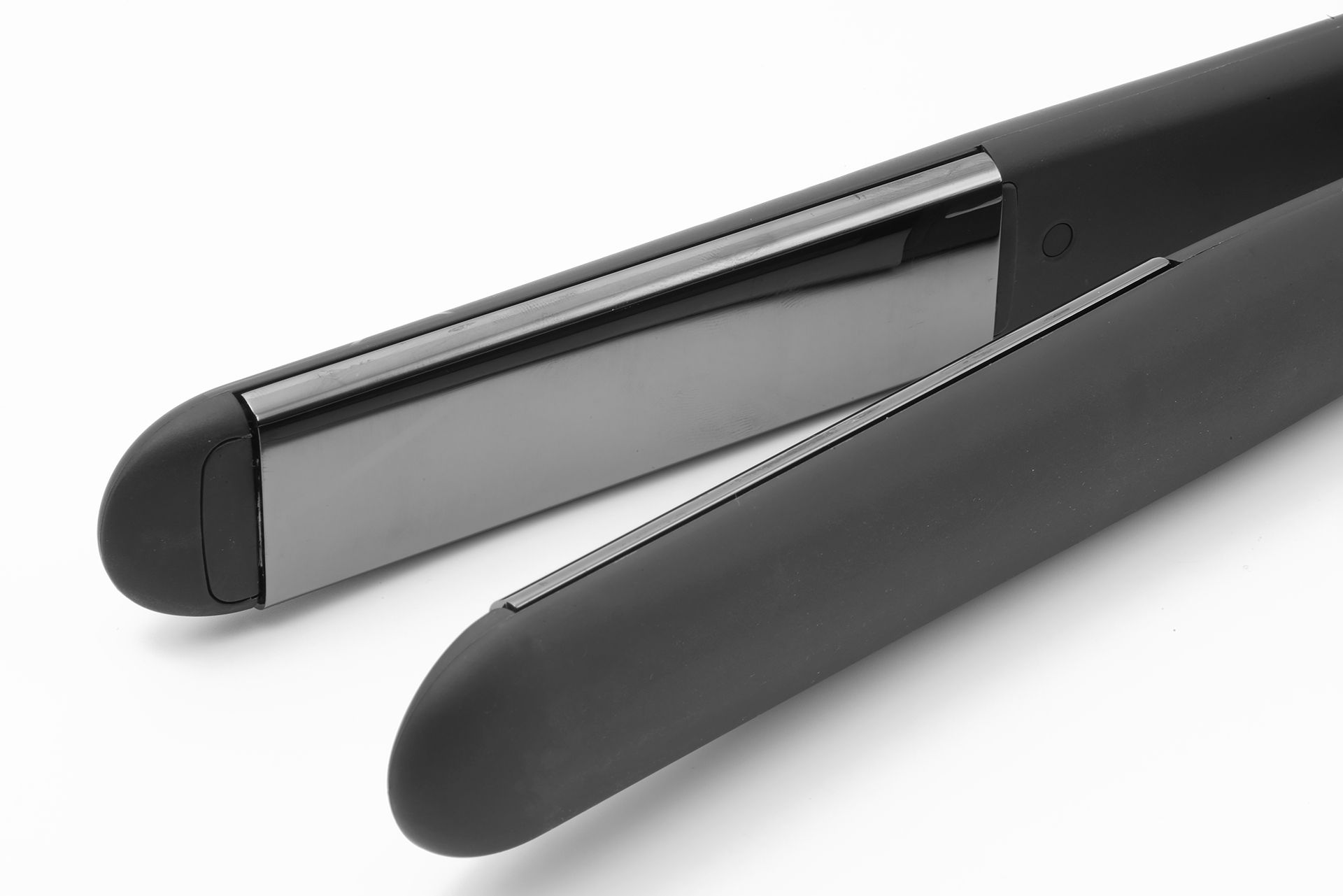 The rounded edges of each plate helps create fine waves.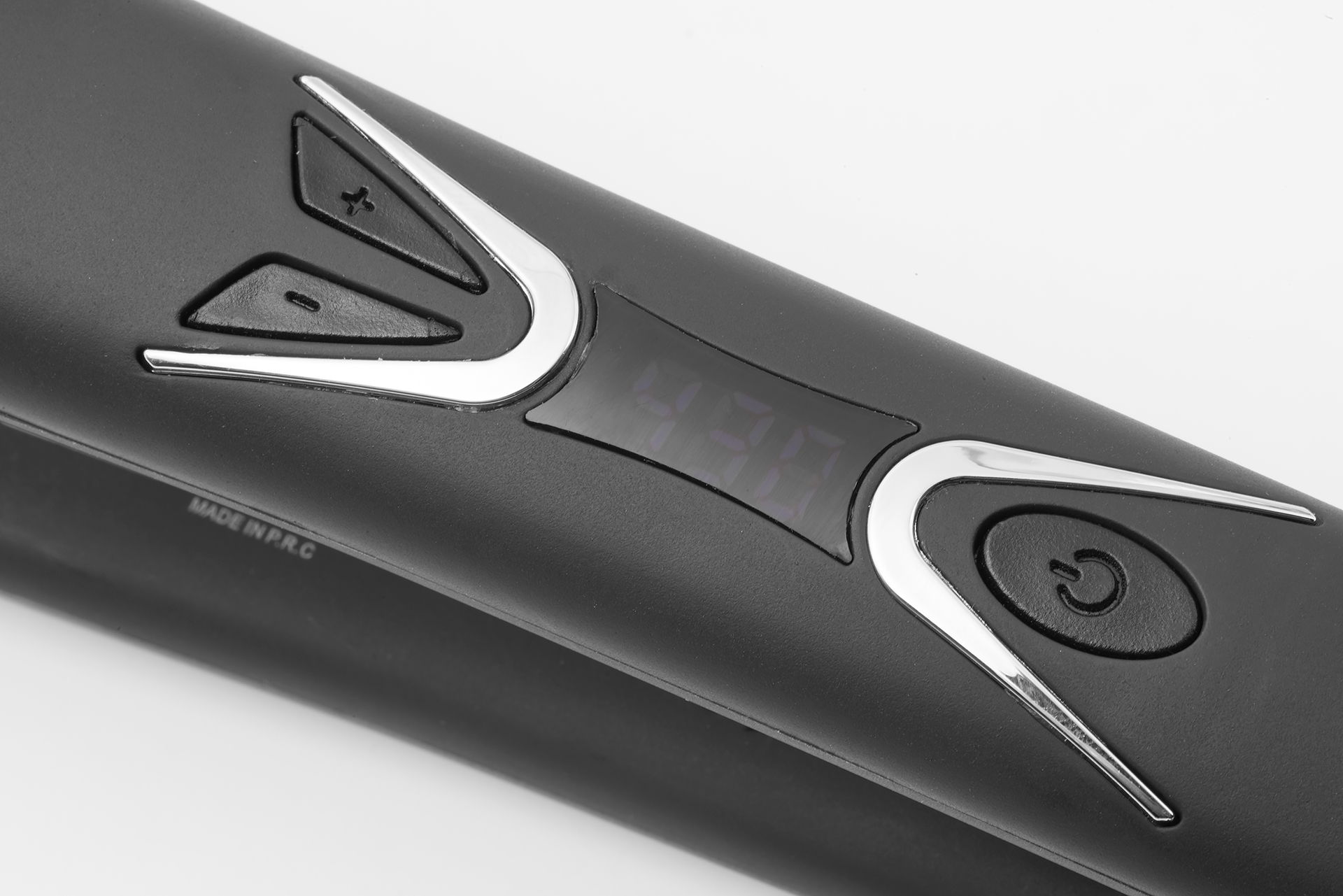 LCD display indicates current temperature.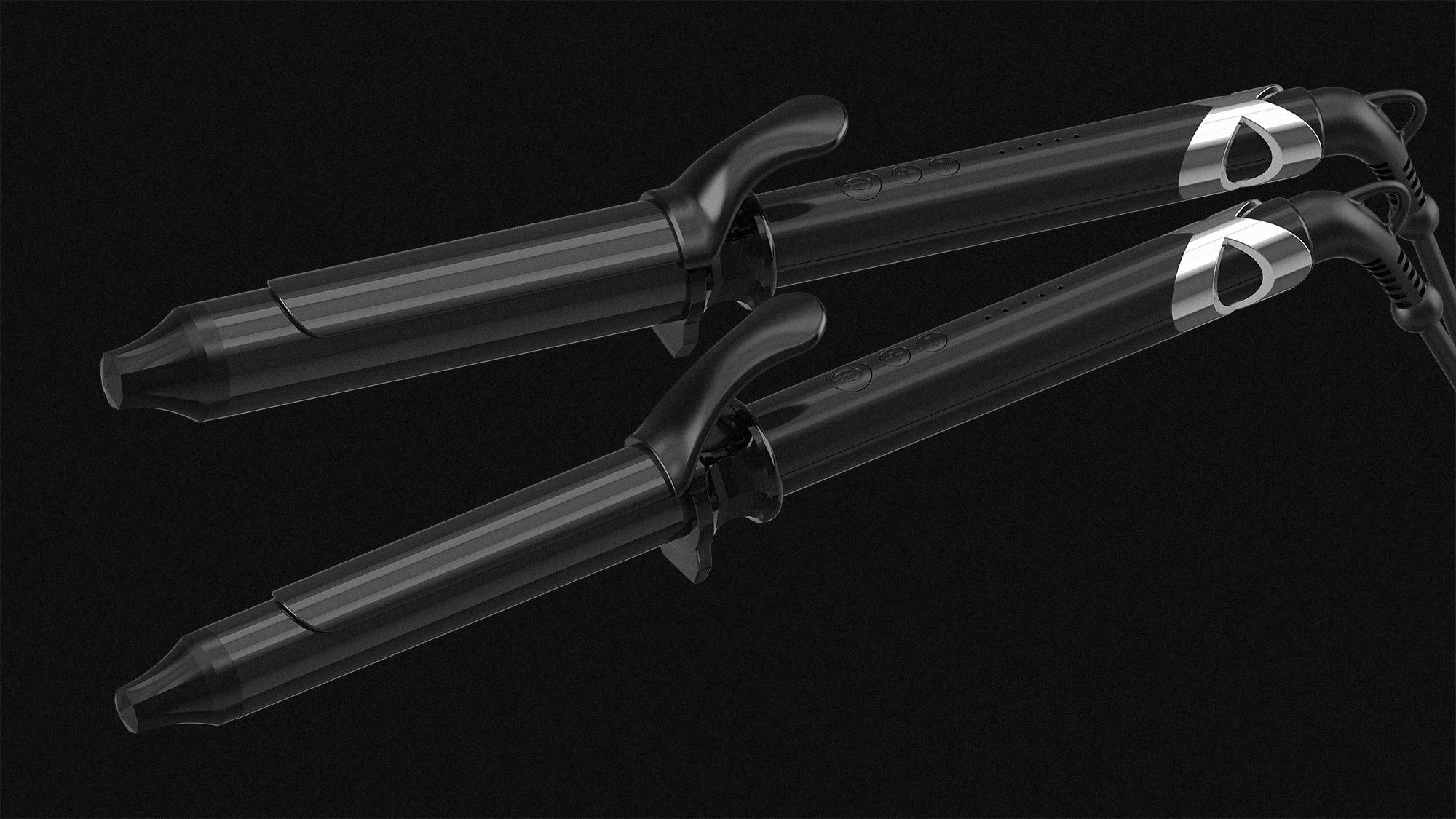 - Soft heat resistant silicone is angled at the tip of the curling iron for maximum grip.
- Long tube cuts styling time and perfect waves.
- Strong clip prevents hair from slipping.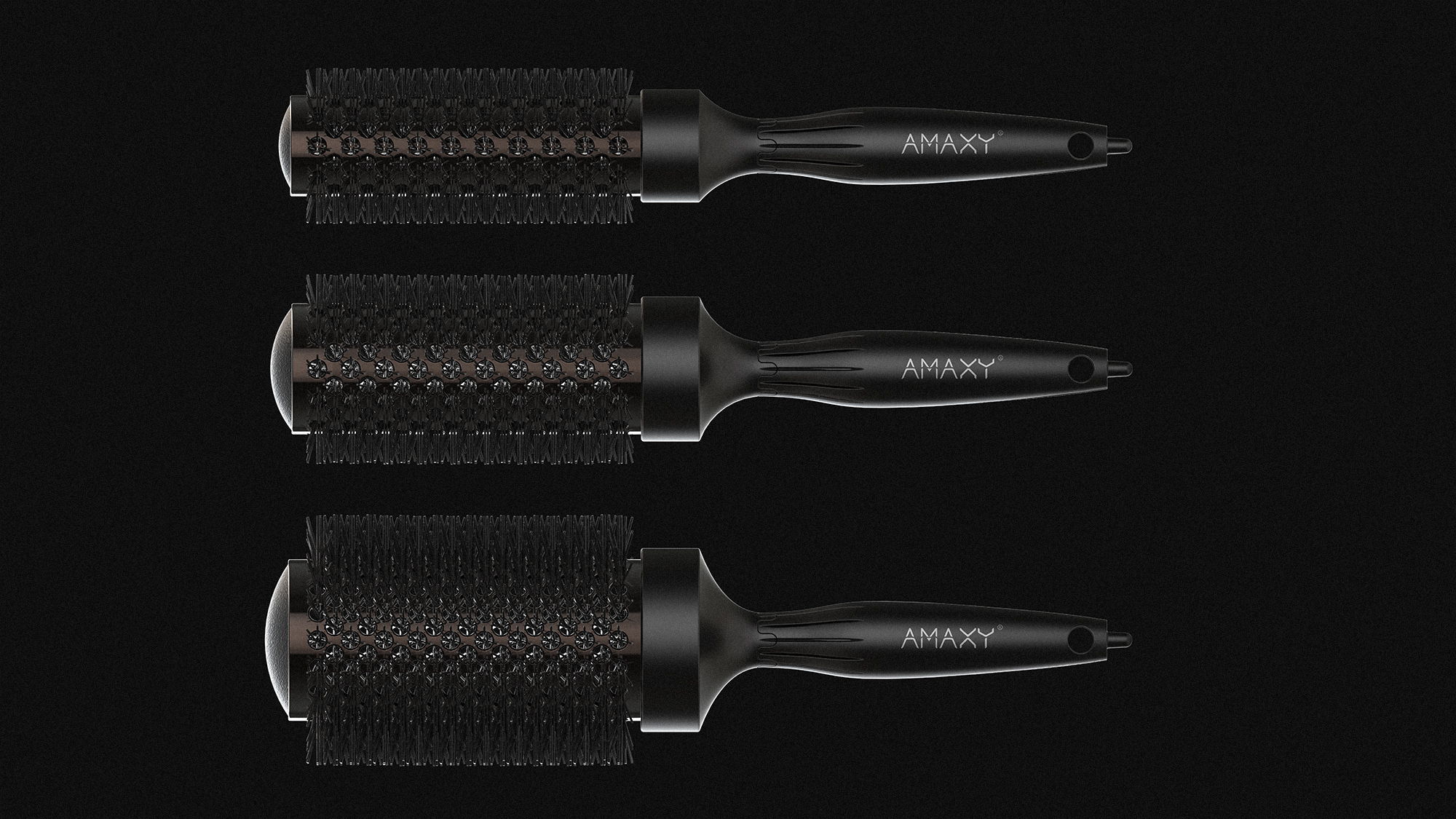 - Each brush is designed so that hair does not get caught in between joints.
- A swiveling sectioning pin is attached on the end of each dryer for convenience.